This is my latest painting: a tui (New Zealand native bird). It is painted in acrylic paint on a plywood panel.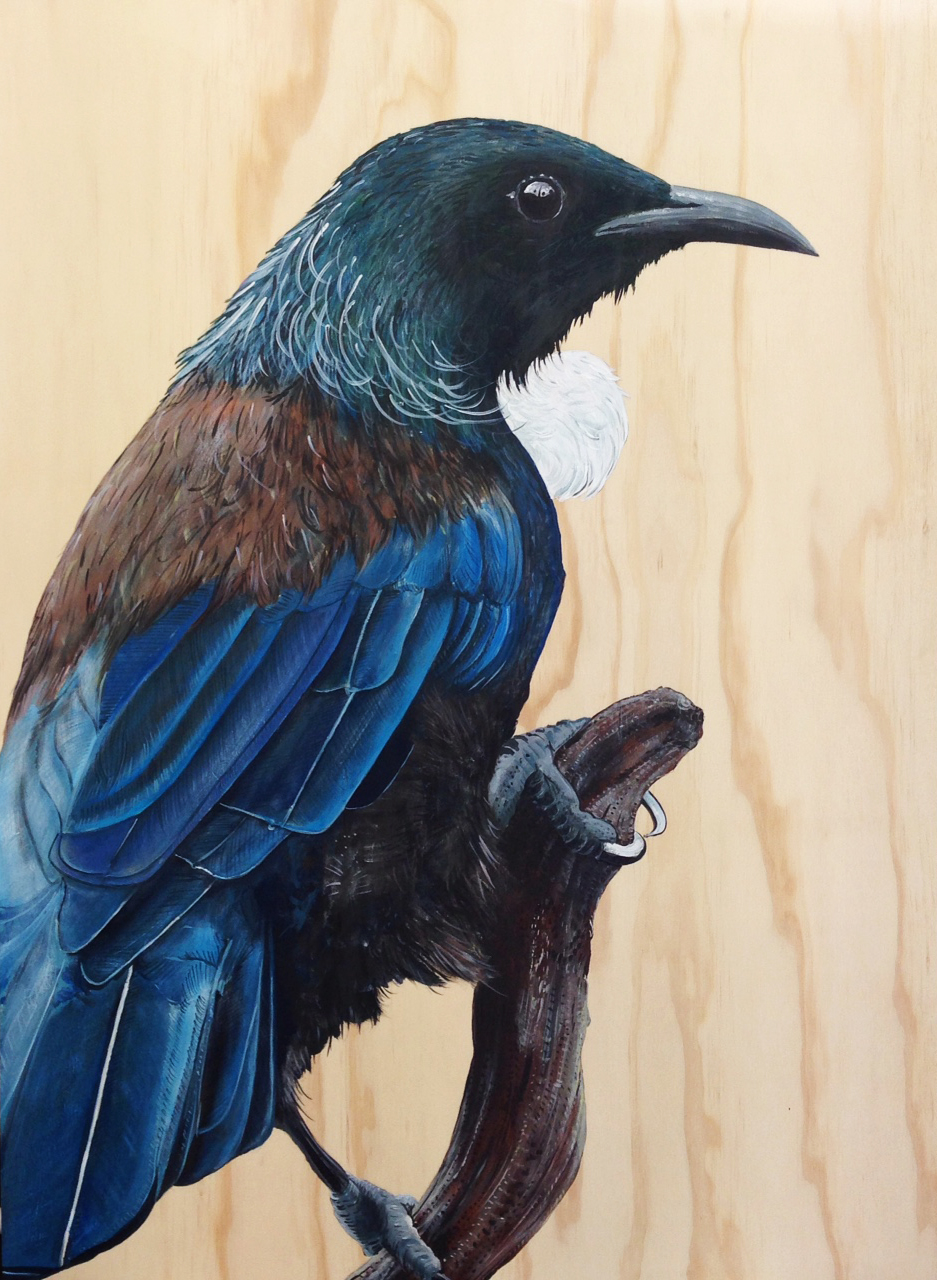 Here are some progress photos that I took while painting this piece:
I finished this painting with Danish Oil, which brought out the colour in the paint and the natural grain of the wood. This particular painting has sold, but I am happy to chat about commissioning works in a similar style. Please complete the form below if you are interested.
[contact-form-7 404 "Not Found"]