I was interviewed last week by Endemic World. Here is most of the interview, just pop over to the Endemic blog to check out the whole thing. They also stock some of my prints and originals and if you are in Auckland you can go and check them out.
You're a photography teacher as well as artist. How does each discipline influence/effect the other?
I make most of my art at school. I think it's really important for my students to see me making authentic art, partly for my own credibility as a teacher but also so that they can see where art can take them if they pursue it.
While I don't take photographs for my own work, the skills of composition, depth and contrast are similar in drawing and painting.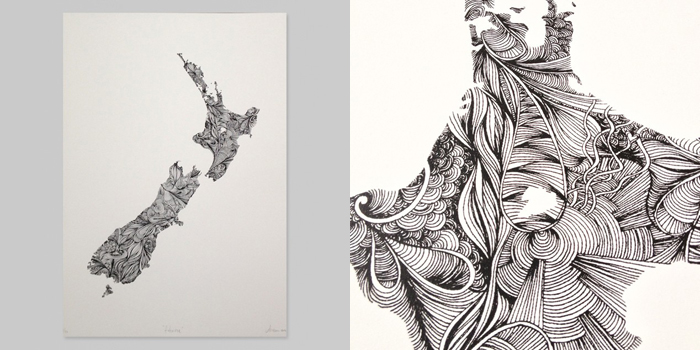 Have you been drawing and painting at this level for alot of years (or is your art career quite 'new'?) Tell us about some of the cool art projects/commissions/shows you've been involved in?
I've been making art for as long as I can remember. My current style, in particular my patterns, has been developing over the last 5 years or so. Other than a few exhibitions, the NZ Art Show has been my main outlet for selling work.
In terms of other projects, I have had heaps of fun working with wood and steel in my knifemaking hobby. I love making things with my hands, which is why I make all of the plywood frames that my original paintings are on.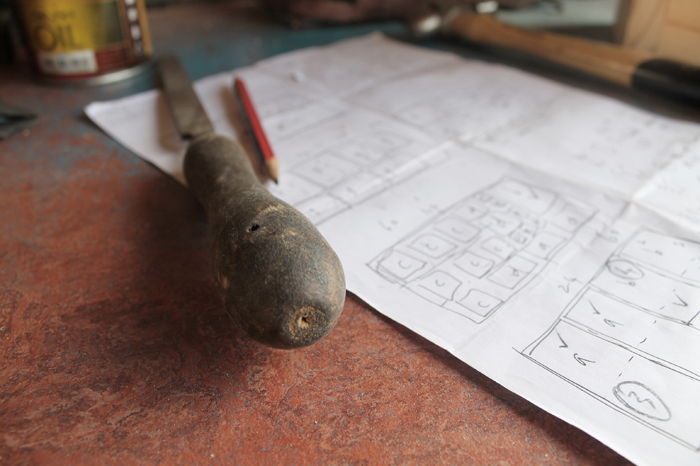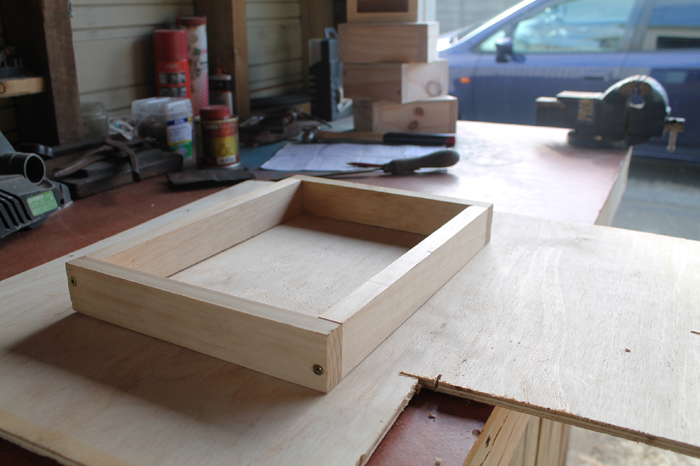 What are you working on at the moment?
I am working on a new piece in my "dead or alive" series. This latest work features an elephant skeleton juxtaposed with a silhouette of Africa. I'm interested in the contrast of shape and line work, and how far I can push the detail. This work is also exploring the ideas behind life, death and the endangered African elephant.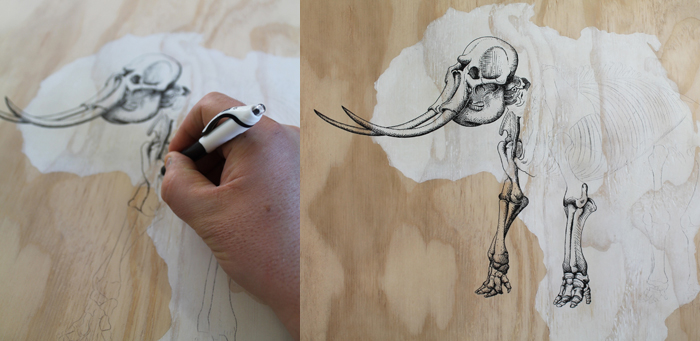 Who do you look up to, creatively (and why)?
My high school art teacher was Darryn George (he's pretty famous actually) and he is the one who inspired me to go to art school, and eventually become a teacher. I remember his classes being really relaxed and fun, and he always had a big painting on the go. My own teaching is still influenced by the way Darryn taught me.
Fave music to paint/draw to?
Gang Starr, Arctic Monkeys and Fat Freddy's Drop all get a lot of air time, although I mostly listen to Radio Active, the best radio station in Wellington.
Tell us about a dream project you'd love to work on?
I would love to illustrate a children's book. I have three kids, all 6 and under, and I would love to make something that they could enjoy and get involved with. I already have a concept for the story, where my wife and daughter go away for the weekend, leaving my 2 sons and I at home having a boy's weekend. If you knew my boys, you could imagine us getting up to some pretty crazy stuff!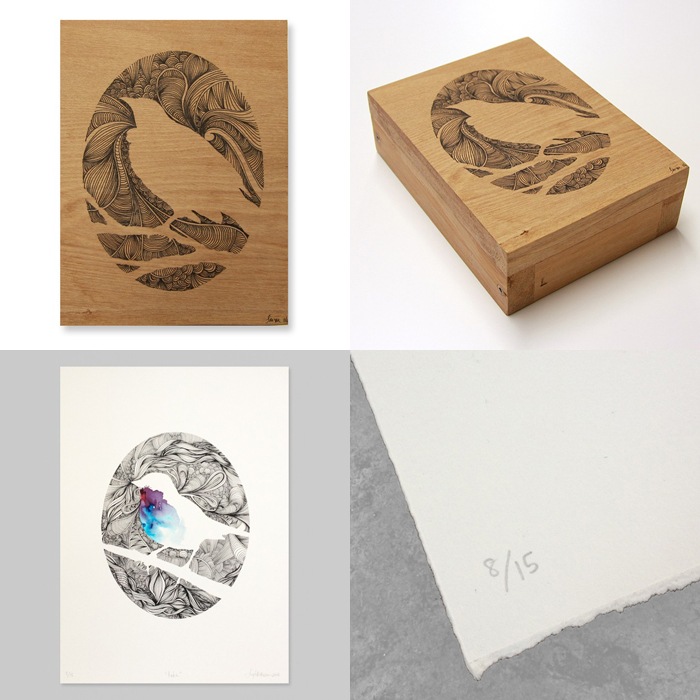 If you are interested in purchasing a print please complete the form below and I will get in touch with you soon. You may like to see what I have available here.
[contact-form-7 404 "Not Found"]